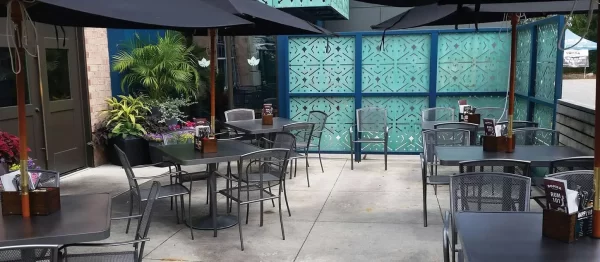 High-End Style Built To Last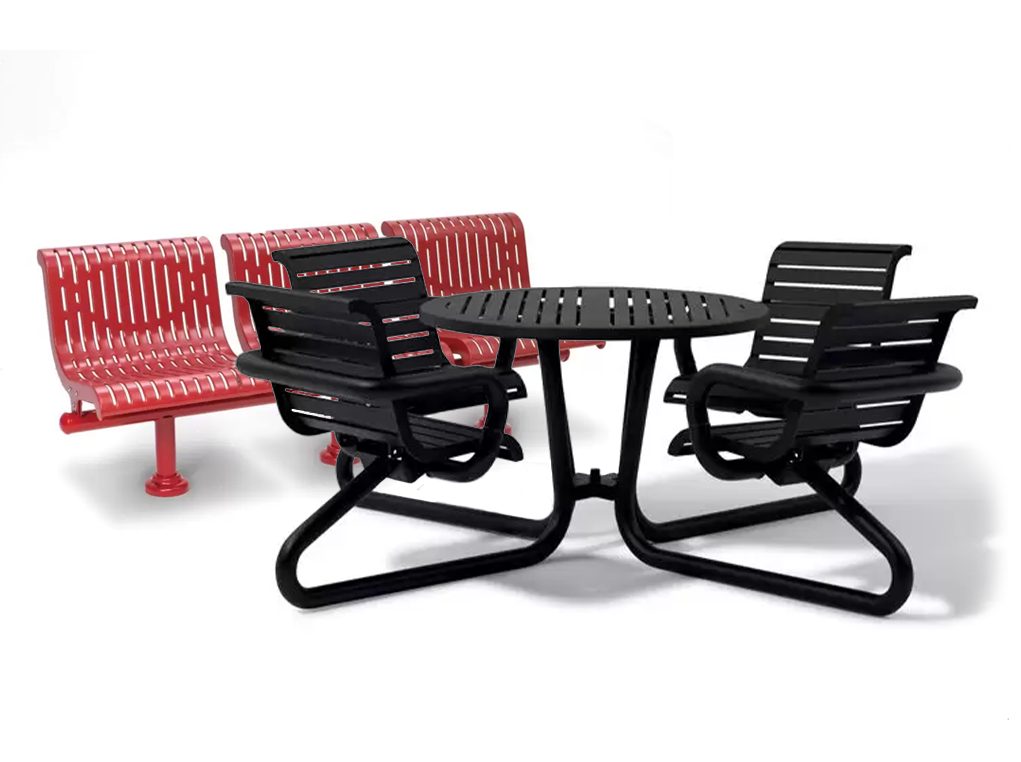 Shop Our Collections
The Heritage collection is our line of PLASTISOL coated outdoor furniture and the Urbanscape collection is our powder-coated furnishings & accessories.
Outdoor Site Furnishing Solutions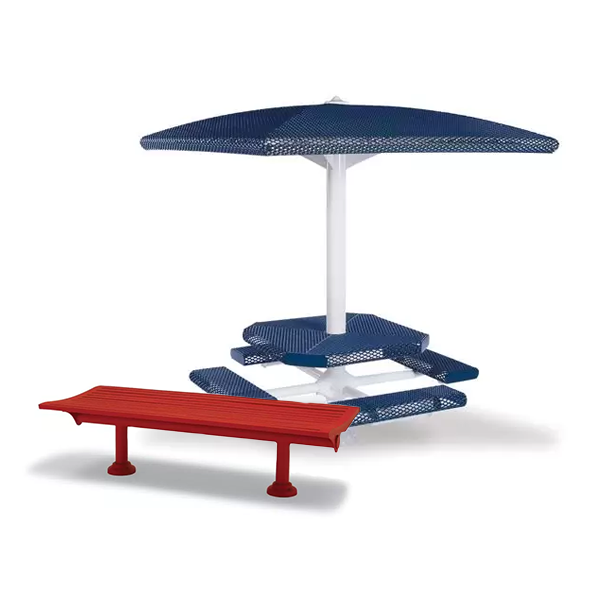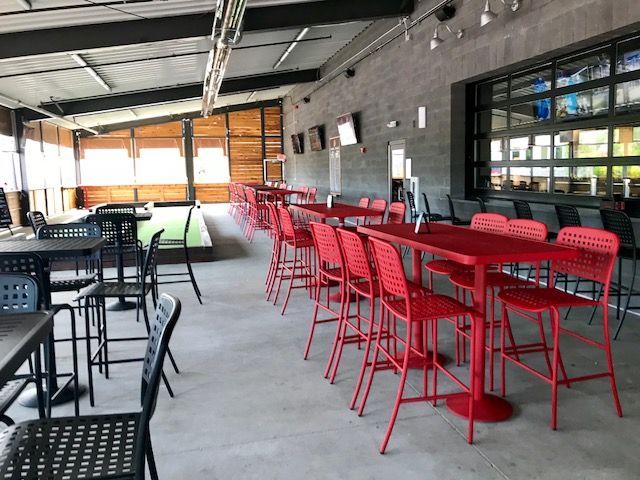 For over 30 years, Wabash Valley Furnishings has offered a variety of durable, functional, high-end furnishings including commercial-grade benches, waste receptacles, picnic tables, grills, bike racks, and more.
Commercial Outdoor Site Furnishings
When designing an outdoor space for a commercial building, some of the best products to add are outdoor site furnishings. These products make your property more welcoming and allow visitors and building occupants to relax, encouraging them to stay for longer. At Wabash Valley Furnishings, we offer the high-quality commercial outdoor furniture you need to improve your space.
Our range of furniture can benefit various facilities, from schools and manufacturing buildings to public parks. Our selection allows you to provide areas for parents to sit and watch while their children are on a playground or add tables with umbrellas to shade customers who want to eat outside your restaurant. These practical products also improve public perception of your brand by making your property more welcoming.
You can choose from various Wabash Valley furniture options to improve your property and inspire more customers to visit. We provide a large selection of chairs, tables, umbrellas, litter receptacles and more to meet your needs.
Benefits of Wabash Valley Outdoor Furniture
Our outdoor site furnishings have several advantages that enable them to meet your design needs, including:
Durability: We design our products to last, even in intense weather conditions. Our Heritage line has a 1/4-inch Plastisol coating - 30 times thicker than paints and powder coatings - for touchable softness and durability. If you choose from our Urbanscape line, you will benefit from 100% aluminum or recycled plastic lumber that can withstand rust and corrosion.
High-quality: Our commercial outdoor furniture comprises superior materials such as stainless steel hardware for longevity. We ensure our products last by using top-notch coatings.
Bulk availability: We offer our products in bulk quantities, enabling you to source the items you need for a price you will love.
Why Choose Wabash Valley Furnishings?
Wabash Valley Site Furnishings operates with several distinguishing factors that help us lead the industry in high-quality commercial outdoor furniture, such as:
Value: Our goal is to offer products that exceed expectations for affordable prices.
Customization: You can design a product that matches your exact specifications, from meeting ADA accessibility requirements to adding fun touches like brand colors or your company's name on the item.
Service: We aim to please with short lead times, quick responses and a five-year warranty on all Plastisol and powder-coated products that applies to even the slightest peeling or rust.
Eco-friendliness: The recycled plastic lumber we use consists of post-consumer plastics, helping preserve the environment. We also use recyclable materials such as aluminum and steel to ensure we minimize our footprint as much as possible.
Browse Our Products Today
When you choose Wabash Valley Site Furnishings, you can enhance your property and make a favorable impression on visitors and team members. Our products provide comfort and style, improving the look of your surrounding areas while offering pleasant spaces for people to relax.
Browse our selection of outdoor furnishings and site amenities today!

Learn more
When you choose Wabash Valley Site Furnishings, you'll soon see why we are one of the country's most trusted names in the outdoor furniture industry. We're proud to bring our high level of craftsmanship and know-how to every job we do. If you would like to learn more about our high-quality, customizable and affordable options, we invite you to contact us today for your free quote.